What is a Community of Practice?
A Community of Practice (CoP) is a group that comes together to learn from one another and to develop and implement strategies towards a common practice. The strategies Pennsylvania ODP is using to reach all people are threefold:
1. partnership with Self Advocates United as One (SAU1) to provide training and supports to persons with IDD/A;
2. partnership with PA Family Network for training and mentoring of family members of a person with an intellectual or developmental disability or autism (IDD/A); and
3. ODP offering Regional leadership with community partners in the form of Regional Collaboratives (scroll down to access the interactive map)
Thus, we are embracing the broad and rich diversity that defines Pennsylvania's character: diversity in geography, demographics, cultures and ethnicity, history and traditions, and local identity.
http://supportstofamilies.org/ For more information on Pennsylvania's involvement in the national Community of Practice, to learn how you can be involved, or to request training for your organization or staff contact Candida Walton at cawalton@pa.gov or call 717-439-5278.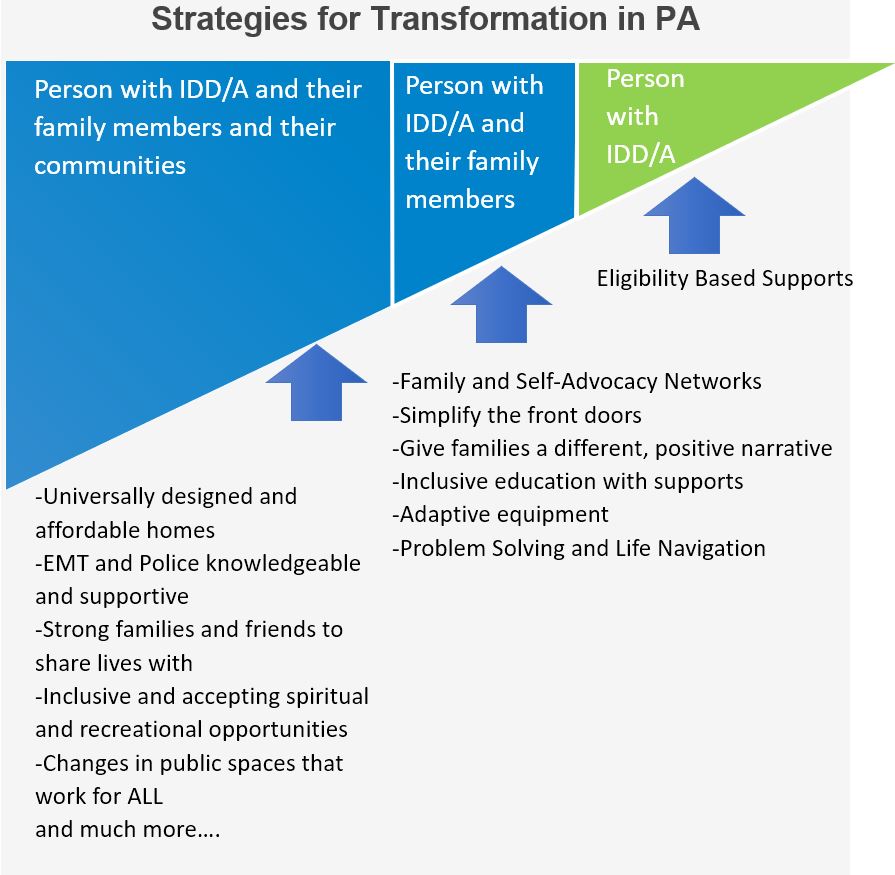 Regional Collaboratives in PA's Community of Practice of Supporting Families
With counties initiating the lead in bringing stakeholders together in their naturally-connected communities where families live, Pennsylvania has established Regional Collaboratives that allow people to come together in their communities in ways that discovery strategies to truly support families emerge. That way, all people can best nurture and support their loved ones in having full, meaningful everyday lives in their communities.
Click on the Collaboratives below to get involved in your county.