MyODP News Online (TESTING)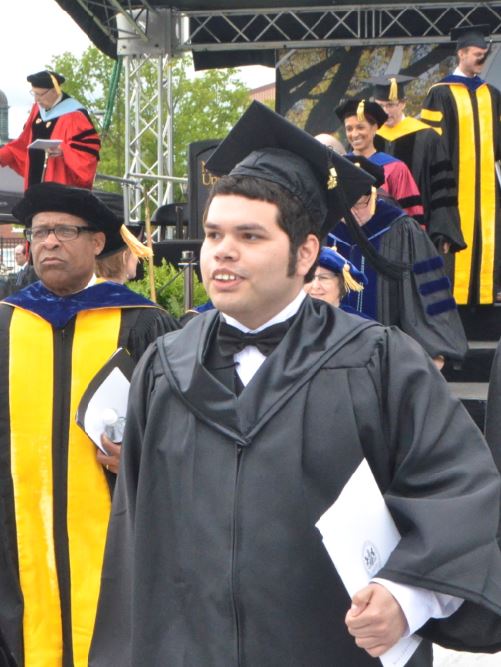 Meet one of our presenters!
Daniel Castellanos is a local leader who embodies the Everyday Lives principles. Hailing from Lancaster, Pennsylvania, Danny, as he's known by his friends, was the first graduate of Millersville University's Integrated Studies program. Since that time, Danny has racked up an impressive resume. As a disability advocate Danny recently testified before the US Congress about the value of integrating students with intellectual disabilities into the general student population. Danny works as a prep cook for the Lancaster-based restaurant The Pressroom. Last month, Danny received the Pennsylvania Restaurant & Lodging Association Employee of the Year award. In his free time, Danny enjoys musical theater and video games. His dream is to open a dinner theater one day. Danny will be one of our featured panelists during the higher education panel at the Everyday Lives Conference. Read more about Danny's accomplishments.